Club Membership
Join Mountain Edge Skating Club of Colorado!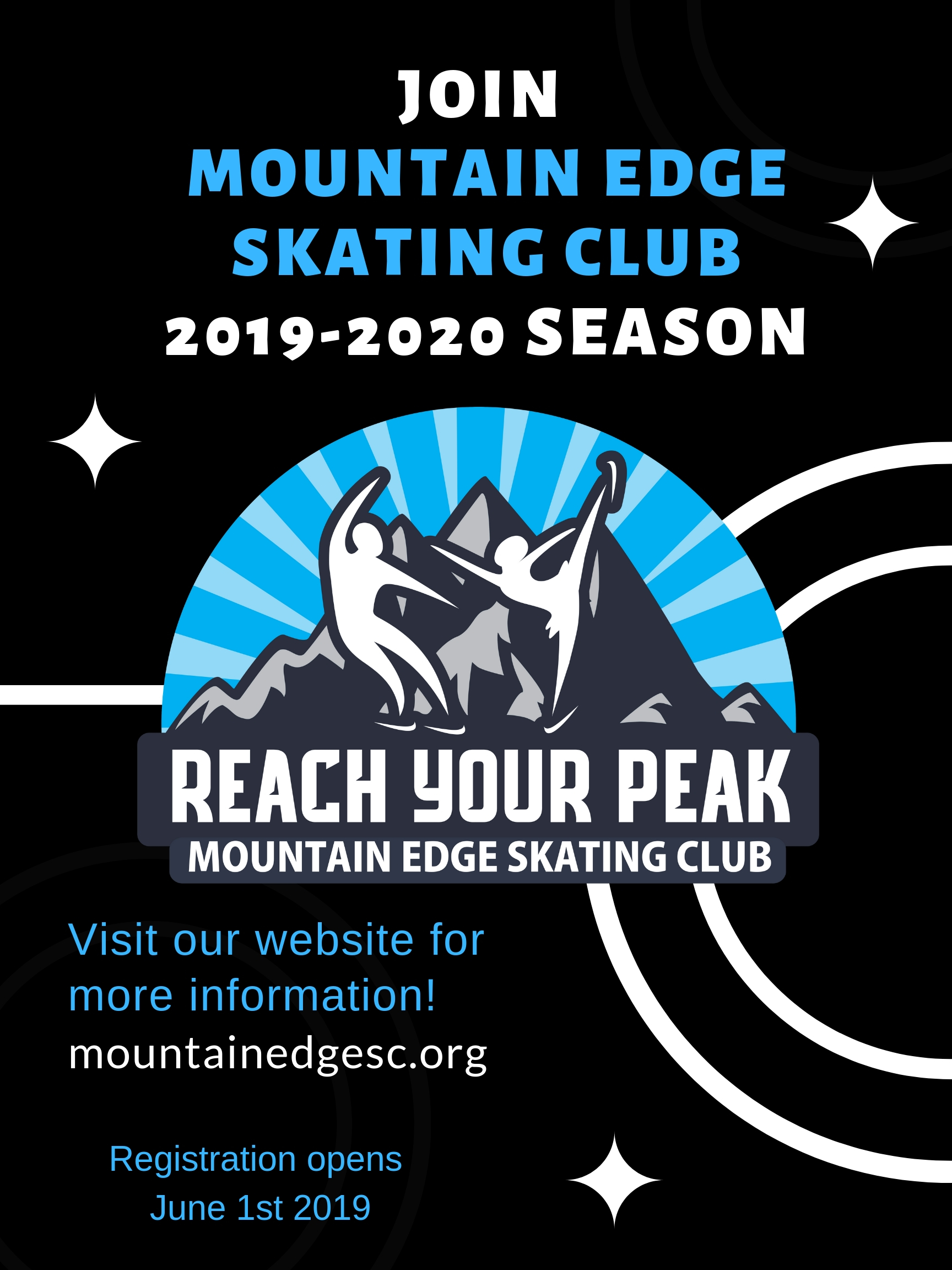 We welcome skaters of all skill levels to become part of our club!
MESC's Mission is, "is to provide a positive family friendly environment for skaters of all ages and promote friendship and good sportsmanship while building self-esteem and character through skating. "
Membership
The MESC and USFS membership year begins July 1 and runs through June 30 of each calendar year. 
If you have any questions contact the Membership Chair at membership@mountainedgesc.org
Membership Levels
Adult:  Must be 18 years or older by July 1 of the membership year.  $80
Family (skater & adult):  Skaters who are under the age of 18 as of July 1 of the membership year, and who are not introductory members, must also have at least one parent/guardian join the club.  $130
Additional Family:  $50
Introductory:  This is a full membership for first-time full members at a discounted rate.  Can be any age and does not require a parent to join.  Non-renewable, must renew at next membership level.  $50
Learn to Skate USA:  Applies to new club members with a current LTS USA membership only.  Non-renewable, must renew at next membership level.  Please use form below to sign-up for this membership level.  Free
Associate:  Must have a full membership to another skating club.  $50
Collegiate: Designed for skaters who are enrolling/enrolled in college. The membership lasts for four years from the time of joining. Proof of current status as a college student must be provided.  $80
Coach 1st Year:  $60
Coach 2nd year & beyond:  Free
Associate Coach:  $30