It's Membership time! 
Apply or Renew Now through June 30th to get a full year of MESC!!!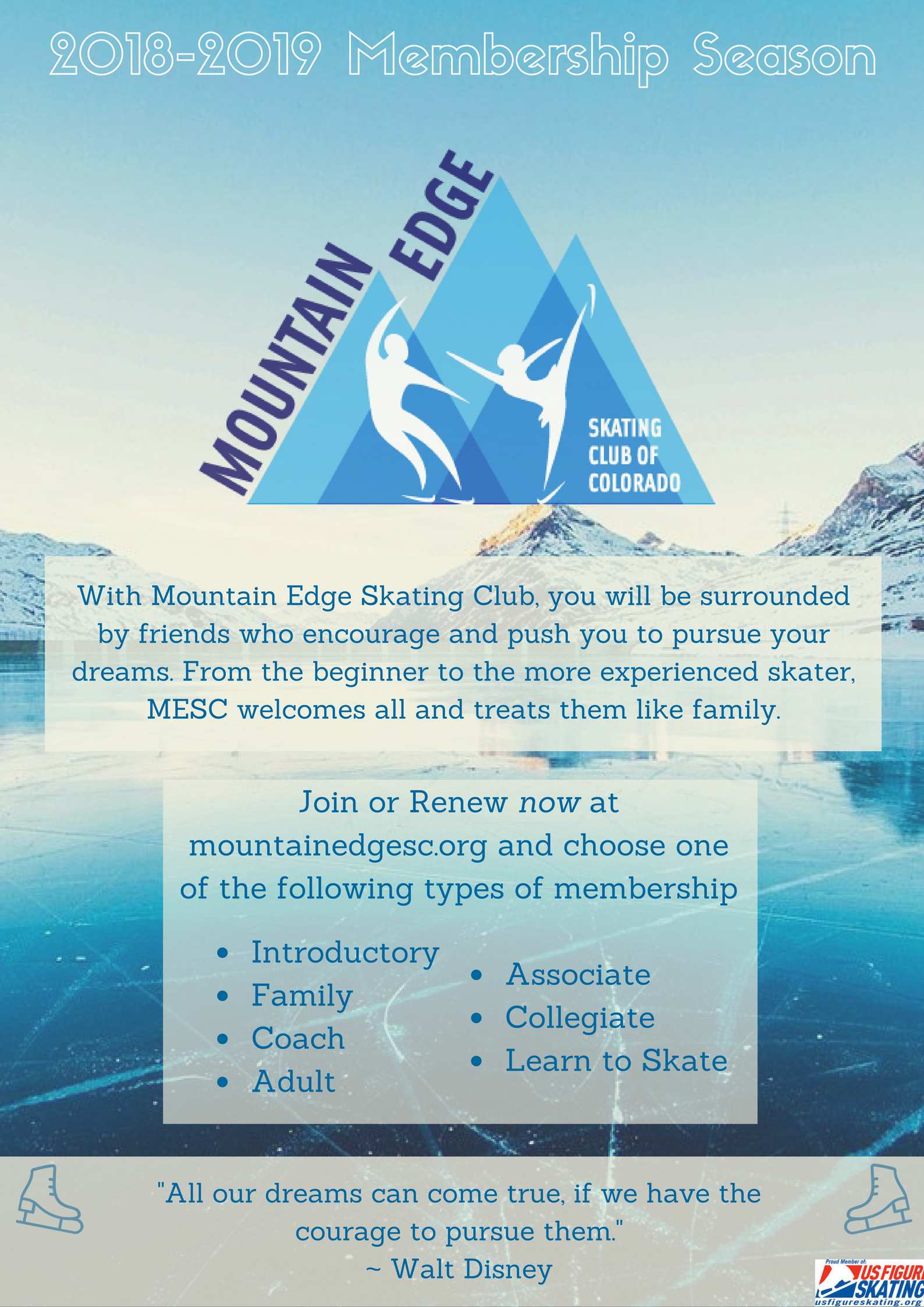 By joining MESC now you get a full year of MESC benefits and fun!  Exhibitions, Club Events, Competitions, Clinics, Jr. Board, Banquet, and much much more!  As a member club under US Figure Skating we strive to be here for what you need.  Some skate 24/7 some are recreational, we understand that all skating needs are different.  Enroll now and see what MESC can bring to your skating career!
Our mission statement for the Mountain Edge Skating Club of Colorado is to provide a positive family friendly environment for skaters of all ages and promote friendship and good sportsmanship while building self-esteem and character through skating.
Any questions please contact: mountainedgesc@gmail.com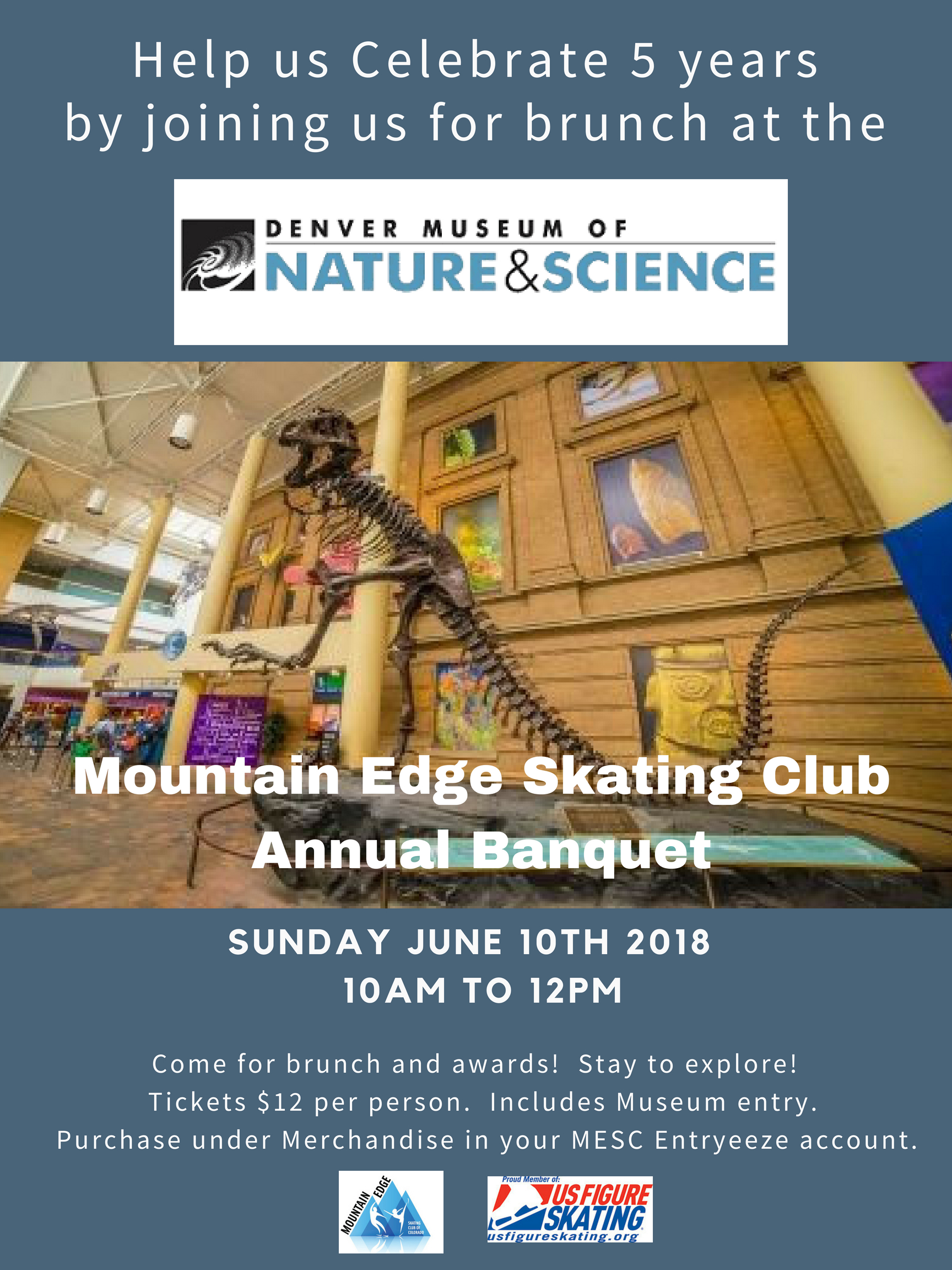 Join us on Sunday June 10th for our Annual Banquet and as we celebrate 5 years!
Where: Denver Museum of Nature & Science
When: Sunday June 10th from 10am to 12pm
We will be having brunch while we hand out awards, prizes, and recognitions!
Afterwards, you will be able to explore the museum for free.
Purchase tickets for you and your family by Wed May 23rd.
Any questions please contact: mountainedgesc@gmail.com